Bu iş sana uygun olmayabilir
Seçili özgeçmişindeki bilgilerle bu ilanın kriterlerleri sadece %30 uyumlu.
Uygunluğunu nasıl hesapladık?
Son iş deneyimin, geçmiş deneyimlerin ve toplam deneyimin uygunluk puanını etkileyen kriterler arasındadır.
Bu iş sana uygun olmayabilir
Seçili özgeçmişindeki bilgilerle bu ilanın kriterlerleri sadece %30 uyumlu.
Uygunluğunu nasıl hesapladık?
Mesleki Yeterlilikler
Şirketlerin ilanda belirlediği kriterlerle özgeçmişindeki bilgilerin ne kadar uyumlu olduğu içerik karşılaştırılmasıyla bulunur.
Bu iş sana uygun olmayabilir
Seçili özgeçmişindeki bilgilerle bu ilanın kriterlerleri sadece %30 uyumlu.
Uygunluğunu nasıl hesapladık?
Diğer Bilgiler
QUALIFICATIONS AND JOB DESCRIPTION
IQVIA™ is The Human Data Science Company™, focused on using data and science to help healthcare clients find better solutions for their patients. Formed through the merger of IMS Health & Quintiles and Innovex, IQVIA offers a broad range of solutions that harness advances in healthcare information, technology, analytics and human ingenuity to drive healthcare forward.

Candidates interested in joining Technology Services department as aApplications Development Specialist (Salesforce Admin) should have:
IQVIA Salesforce Administrator

IQVIA is changing an entire industry through inspired innovation. Our People make the difference. We believe that great ideas can come from anywhere. Great products come from great ideas. And great ideas come from great people. Join IQVIA and help us make the world a better place.
Responsibilities:
• Understands the AppExchange Development Landscape end to end.
• Understands Salesforce DX development and supports automation of scratch org creation.
• Understand CI/CD pipelines for Salesforce DX using Git and configures the pipelines as needed.
• Creates and maintains orgs needed for development, testing, staging, packing, demos, marketing, selling and distributing app exchange products.
• Manages provisioning and deprovisioning of users to various orgs as needed.
• Manages integrations with external applications using MuleSoft.
• Coordinate various activities in different environments and aids in code promotion from development to testing to staging and demo environments.
• Perform deployment and post deployment activities to various orgs used for AppExchange development, resolving any issues working with product development teams.
• Supports data import/export activities from different orgs in use.
• Manages backups of key orgs as needed.

Skills & Requirements
• Certified Salesforce Administrator with experience in supporting AppExchange development in Salesforce.
• Must have historical and proven knowledge and practical application of the Salesforce.com design, logic rules and execution of Salesforce.com configuration changes.
• Unique combination of being business-minded and highly analytical while also having a strong and deep technical background in Salesforce.com.
• Ability to work on multiple tasks and deliver results with aggressive timelines.
• Able and willing to work independently and in a fast-paced environment with tight deadlines, with minimal supervision.
• Excellent interpersonal skills, as well as excellent communication skills, verbal and written to both technical and non-technical audiences that are in a geographically dispersed environment (conference calls, Skype, face-to-face).
• Ability to speak and write English fluently, and can produce high quality technical documentation and analysis.
• Take initiative to recommend process improvements and demonstrate creative thinking.
• Demonstrate self-motivation and the ability to grasp concepts quickly.
• Demonstrate sharp, analytical, problem solving, and decision-making skills.

We'd like to see:
• Knowledge of Agile methodologies.
• 4+ years of industry experience as a Salesforce.com Administrator.
• Salesforce Administrator certification required.
• Familiarity with third-party integrations, MuleSoft.
• Experience in Salesforce Lightning platform.
All the applications will be kept strictly confidential.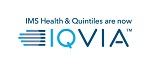 İlaç Sanayi, Sağlık Hizmetleri
Özel Sağlık Sigortası
Servis
Yemek Kartı (Setcard, Ticket, Multinet, Sodexo vb.)
Yemekhane
Hayat Sigortası